Hangin' with the Harp - Every Third Tuesday, 4PM EST
Next Hangin' with the Harp - 6/15/21
AHC would like to invite you to a harp "hang" every third Tuesday at 4PM EST. Each month you can join some of our favorite harpists for a half hour presentation followed by a 10 minute Q&A covering a variety of topics to keep you inspired and excited with the harp during these challenging times. Each live stream will also be proceeded by a brief live chat with AHC owner Mary Jane D'Arville and harpist Robbin Gordon-Cartier! Can't make it? No problem! You can catch the replay on our Youtube channel and Facebook page.
Next Hangin' with the Harp - 8/17/21
Take a Break!
Tune in for our vacation Hangin' with the Harp Tuesday, August 17 on Facebook and Youtube. Katie, MJ, and Robbin will be sitting this one out, but we will have a pre-recorded session with former Hangin' with the Harp guests presenting new arrangements and some old favorites. Take a break with us and enjoy this wonderful presentation from some of our favorite note-smiths!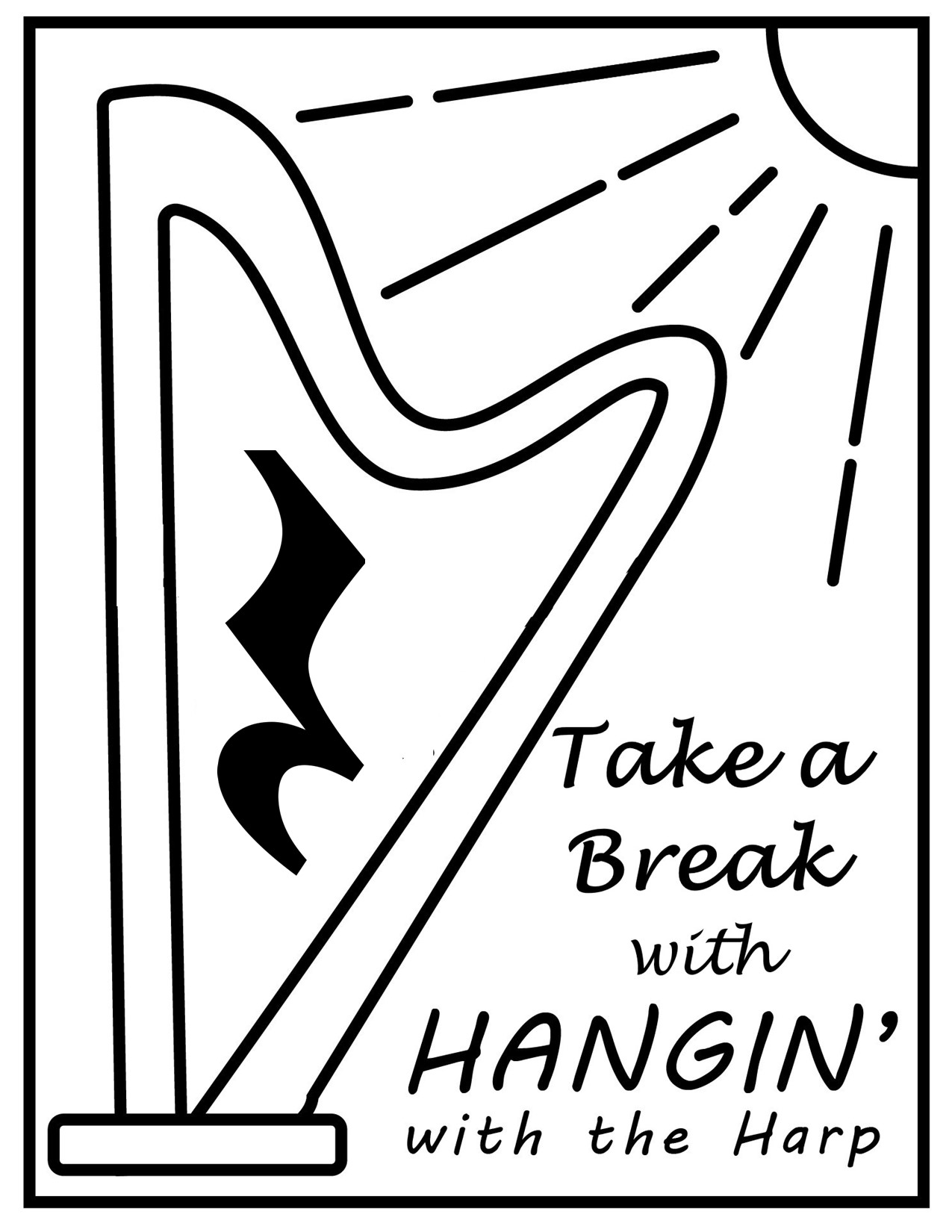 We look forward to "seeing" you again on Tuesday, September 21, 4pm EDT for our regular Hangin' with the Harp on Zoom and Facebook Live!
Past Hangin' with the Harps
7/20/21: Buzz off! Replacing with Care and Clarity with Josh Layne
A PDF for this session is available here.
6/15/21: Go with the Flow with Sunita Staneslow
A PDF for this session is available HERE.
5/18/21: An Afternoon with Bernard with Megan Metheney
4/20/21: It Takes Three! with Felice Pomeranz
3/20/21: Spontaneity for the Soul with Amanda Whiting
2/16/21: "And All That Jazz" - Frank Voltz
1/19/21: "Keep Happiness in Your Harping" - Candace Lark
4 Steps to Happy Harping Worksheet
12/15/20: Hangin' for the Holidays Concert
Click here for the program!
And for a tasty treat, check out these recipes recommended by our hosts and guest artists!
11/17/20: "Sending your Virtual Self: Harp for the Holidays" - with Jan Jennings
10/20/20: "Is Bach Better on Harp" - with Parker Ramsay
9/15/20: "Fall-ing in Love with Practicing Again!" - with Ela Szmyt
Click HERE for this session's PDF!
8/11/20: Working Smarter, Not Harder - with Robbin Gordon-Cartier
8/4/20: Orchestra 101 - with Maryanne Meyer
7/28/20: For the Record - with Rachel Lee Adams
7/21/20: Beyond the notes...paint a musical picture - with Merynda Adams

7/14/20: Connection and Resilience during Covid - with Elizabeth Steiner
6/30/20: Finding Your Voice - with Brandee Younger
6/23/20: Why Theory? - with Colleen Potter Thorburn

6/16/20: A Harpist's Guide to the Orchestra! - with Maryanne Meyer
6/9/20: Arangging 101 - with Rhett Barnwell